Management
Teresis unites the most talented and creative leaders from within the entertainment industry and tenured technology experts bringing best of breed knowledge management and customized services to the entertainment and broadcast communities. From the Greek word meaning to guard, protect, and watch over, Teresis Media enables the television, VOD, film, and advertising industries to work more efficiently saving time and money. For more information contact us.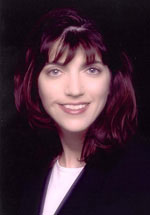 Keri DeWitt, Chairman/CEO - Keri DeWitt has been instrumental in creating, designing and developing award winning high technology concepts, products and software solutions for some of the largest corporate providers in the world. Keri was the principle architect for the North American Intranet for EMI Music Distribution. She also designed and developed the corporate intranet for Toshiba America Electronics Corp. where she was nominated for the Lotus Beacon Award. As Director with NetObjects, Inc., Keri successfully launched the consulting division within the newly formed Professional Services organization. She and the Vice President grew the organization to $1.2 million/quarter revenue in less than one year. Keri also lead the product team through the launch of the NetObjects "Matrix", a sophisticated web-based content creation solution.
Prior to founding Teresis Media, Keri was a Senior Product Manager with the International Division of VeriSign, Inc. where she was responsible for researching, developing and delivering the requirements for PKI encryption for the European Union and Asian countries making her products accessible in over half dozen languages and 40 different countries, generating $100 million in revenue. In addition she developed VeriSign's global smart card strategy and designed the Disaster Recovery Service for the VeriSign's International Affiliates.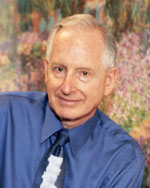 Dave Berkus has a proven track record in operations and investing. As an entrepreneur, he has formed, managed and sold successful businesses in the entertainment and software arenas. As an investor, he has obtained healthy returns from liquidity events in over a dozen investments in early-stage ventures. As a mentor, he was recently named "Director of the Year" by the Forum for Corporate Directors for his efforts with over 40 companies in the past decade.
Mr. Berkus was the founder of Computerized Lodging Systems Inc (CLS), which he guided as CEO for over a decade that included two consecutive years on the Inc.500 list of America's fastest growing companies. For his accomplishments in advancing technology in the hospitality industry, in 1998 he was inducted into the Hospitality (HFTP) "International Hall of Fame", one of only twenty-two so honored worldwide over the years.
In the last ten years he has made 51 investments in early stage ventures, through his two funds (Berkus Technology Ventures, LLC and Kodiak Ventures, L.P., for which he is the managing partner). He also Chairman Emeritus of the Tech Coast Angels, one of the largest angel investment networks in the United States.
A graduate of Occidental College, Mr. Berkus currently serves as a Trustee of the College. Mr. Berkus is co-author of "Better Than Money!" - a book for emerging growth company executives addressing the issues resulting from rapid growth. He is a commercial pilot with instrument and multi-engine ratings, and holds Flight Safety International's coveted "Pro Card" for airline transport pilot proficiency. He is listed in Marquis' "Who's Who In America" and "Who's Who In The World". Mr. Berkus serves as Board Member and Vice President of the Western Region, Boy Scouts Of America, and is Chairman of the Advisory Board of ABL/TECHNOLOGY, a networking organization of CEO's in high tech businesses.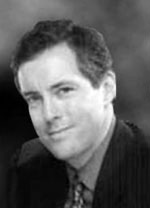 Joe Platnick - Mr. Platnick has over 20 years of global high-tech (hardware and software) experience in the Entertainment, Enterprise, Wireless, Web/e-Commerce, Manufacturing, and Scientific markets as a senior executive and board member. With experiences in start-up, turnaround and Fortune 500 business enviroments and a blend of business and technical leadership, Mr. Platnick has successfully created professional and profitable high-tech organizations. Throughout his career, Mr. Platnick has led international expansion efforts for several companies into Europe, Asia-Pacific, and the Middle East, and has extensive experience in the US and Europe raising private equity capital.
Since 2002, Mr. Platnick has been the Chief Operating Officer of Probandi, a security management software company. Prior to this, he managed the worldwide sales and marketing operations for NxN Software AG, a German-based global provider of media asset management solutions for the entertainment and web industries.
During his career, Mr. Platnick has successfully led high-tech mergers and acquisitions and has a proactive network of relationships across the investment banking, venture capital, accounting and legal communitites in North America, Europe and Asia. He has Bachelors and Masters degrees in Engineering and Management from MIT.